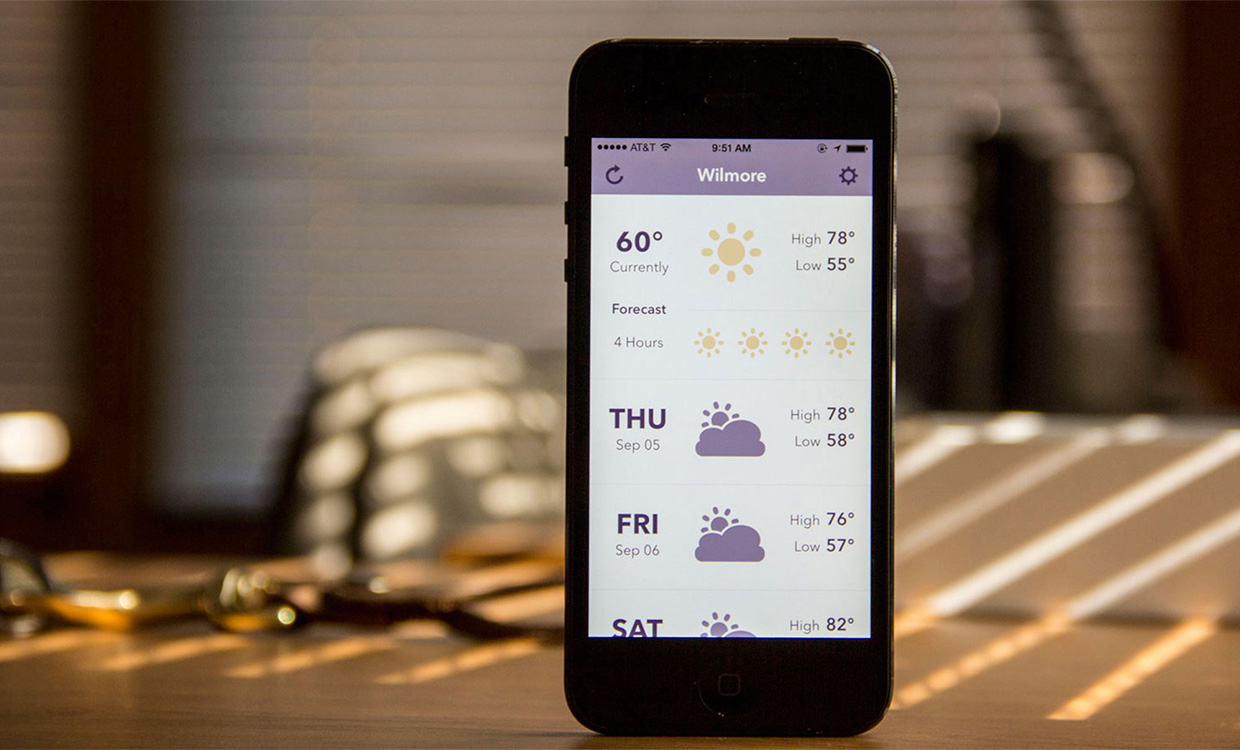 WeatherBud
13 October 2013
The summer that iOS 7 was announced I decided that I wanted to dip a toe into iOS development. As a visual designer, this presented quite a challenge.
I scoped out some great resources, like Big Nerd Ranch's iOS Programming Guide and Treehouse courses. I was severly limited by my lack of understanding of object oriented programming but I had enough of a clue to make a weather app. There were plenty of questions on Stack Exchange and googling for documentation help but this will tell you the weather. More Info
With a clean and minimal style, WeatherBud is the perfect at a glance weather app, without any hassle or bloating. Forecasts provided by Forecast.io will always give you quick, accurate weather info. It sold about 400 copies, but is no longer available on the App store.