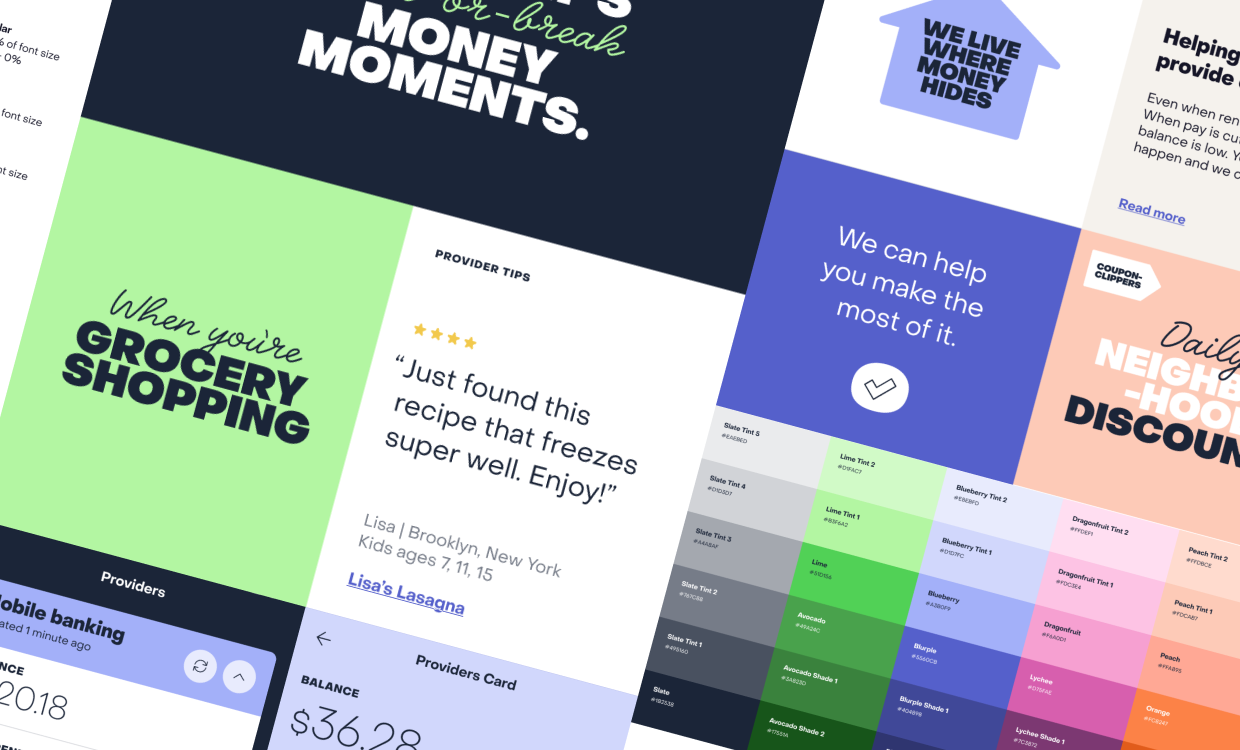 Home
Providers Redesign
20 June 2021
In 2021 Propel released a major update to it's flagship product, FreshEBT. The app was becoming Providers - a singular destination for low income Americans to manage their finances.
FreshEBT allowed users to check their EBT balance and other government benefits instantly on their phone, instead of calling a hotline or navigating outdated web portals. Providers introduced a debit card tailored for low income Americans and expanded it's support for benefit programs.
I was the lead designer for the project, redesigning the core user experience and implementing a new brand. The redesign increased app engagement by 50%, reaching 6 million MAUs.